Situated in the heart of the Peak District National Park is a little village called Hope, home of the Woodbine Cafe.  A small cosy cafe ideal for ramblers to grab a warm drink and a quick snack (in my honest opinion).  I took my son here for breakfast during our camping trip, but I'd probably not be a regular if I lived locally.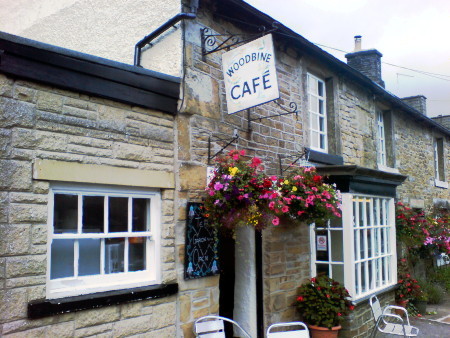 The atmosphere reminded me of a workers cafe; somewhere my grandfather would get his cup of tea after a hard days work down the mines.  I got the impression that this was a popular stop off for mountain bikers and rock climbers as well.  No smiles from the old woman serving the tea though, tut tut!
They have a garden area, old fashioned log fire, free wifi and a B&B if you need somewhere to sleep off that large chocolate cake and ice cream.  Talking of food, the bacon sandwiches are the best I've tasted anywhere.  Wish I could say the same for the coffee and hot chocolate, but I can't because I'd be lying.
Woodbine Cafe, Hope Valley, Derbyshire, S33 6RD
Rating: