Good cafe cremes (latte) were had at this bistro. The croissants that we had were fresh and they were big too.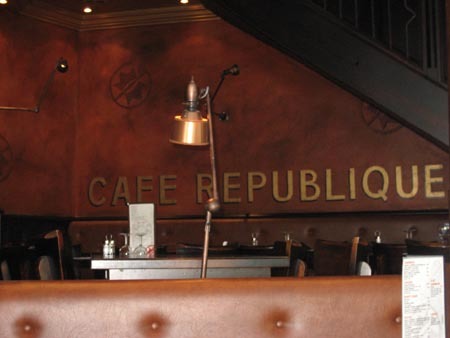 The seating area if you are having just drinks is at the front of the cafe and the back is for if you are ordering food.
The waiter was friendly and we enjoyed relaxing in this cafe. The view was nice over the place de la Republique.
Cafe Republique, 11 place de la Republique, 75003, Paris
Rating: